Tuned to the Needs of
Your Products
From cans and bottles to specialty products of all shapes and sizes, AMT is constantly pushing the envelope of what's possible. Outfitted with our Anysize guide rails and positioners, AMT air conveyors facilitate smooth, controlled flow of products while reducing jams, product damage, and downtime. Seamlessly integrating with blow molders, fillers, rinsers and other production components, our conveyor systems have set a new standard in the dairy, canning, bottling, pharmaceutical and consumer products industries.
Redefining High-Speed Can Conveyance
AMT's single-lane Can Air clocks upwards of 3,000 cans per minute, all while maintaining smooth, controlled flow and responsiveness to fluctuating system parameters. Depending on your system's needs, you can divert, merge, incline and decline while maintaining line rate speed.

Innovations in Plastic Bottle Conveyance
AMT has answered the needs of a changing industry that's seeing a surge in plastic jars and bottles. The move away from glass has introduced lightweight containers of all shapes that are prone to jamming and tipping at high speeds. Our Anysize Systems address these issues with precision Side Rails and Top Guides manufactured to keep containers positioned within extremely high tolerances. Deck Air Conveyors have another advantage over traditional table top designs. With air drive louvres spaced every inch, individual bottles are pulled equally along every section of your line, rather than pushing the entire line from the back. This keeps bottles spaced out and moving smoothly at speeds exceeding 400 per minute, while eliminating shingle jams for elongated and irregular shapes.
Mass Air Conveyors & Accumulation
Allow process machines to operate independently without product jamming or damage. Accumulation tables store more product per foot, controlling line speeds so that each stage of production has exactly as much time as it needs.

Anysize Top Guides and Side Rails
Run any product with our patented solution for conveyor line versatility. Infinitely adjustable Side Rails and Top Guides are set with the touch of a button, creating the perfect fit for any shape and size of container. Settings can then be saved and recalled later for painless changeovers.

Sequencing Dampers for Can Cup Conveying
Our patented solution for smooth product flow at any speed is the only two-pressure solution on the market. Blower speed is controlled to deliver higher pressure and speed to sections where product is accumulating, avoiding jams and keeping your line moving at any capacity.

Engineered Airflow
Incorporating empirical data and fluid modeling, AMT air conveyors are designed to deliver smooth, efficient airflow at every stage of your line. Remarkably flat decks and internal plenums free of seams and bolts reduce turbulence, while custom engineered louvres and lifting holes deliver precise drive for the type of product being conveyed.

Industrial Grade Construction
AMT equipment is built for long-term service at full capacity and continuous operation. We take no shortcuts, with extruded aluminum construction and careful selection of only the most reliable fasteners and components. True story: Our conveyors have actually been the last thing standing as buildings collapsed around them!

Simple, Robust Design
Efficiency and reliability are two of the most important things we strive for in our custom engineered Deck Air Conveyors, but our simplified designs have many other benefits. With less places for dirt to accumulate and sloped, water shedding angles, washdowns are quick and easy. Maintenance time is also reduced and made easier with tool-free access and less filters to change.

World-Class
Conveyor Engineering from AMT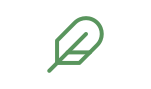 Gentle Product Handling
Smooth, controlled product flow at any speed.
Run Any Shape & Size
Run a wide range with Anysize positioners & guide rails.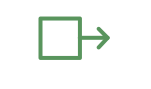 Fast, Easy Changeovers
Touch a button to save & recall job settings.

Quiet Operation
Fewer blowers result in quieter operation.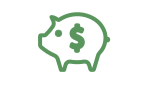 Energy & Emission Savings
Reduce running cost & CO2 emissions by up to two thirds.
Reduced Maintenance
Less moving parts means less to wear out.
AMT Deck Air Conveyor
Performance Numbers
$6,500
.
Average annual energy savings over existing lines.
84,000
lbs
Average annual CO2 emissions savings over existing lines.
0.05
horsepower per foot
The most energy efficient conveyor available.