Industry-Spanning Custom Engineering
Our Mechanical Conveyors can be applied in virtually any industry, from Bottling & Beverage to Canning to Pharmaceutical and Specialty Consumer Products. Robust, simplified design delivers reliability, efficiency and performance while creating less maintenance for our clients. AMT equipment is designed to be reconfigured over and over again, often outliving their facilities and being repurposed elsewhere.
MOTOR-DRIVEN CONVEYORS FOR EVERY APPLICATION
Custom Engineered Solutions
Our conveyor equipment isn't mass-produced or modular. Instead, we design and build each component to order, ensuring you get exactly what you need and nothing that you don't.
Seamless Integration
AMT mechanical conveyors couple with any and all manner of production equipment that you may already be using. Easily controllable through your global production line software, our equipment solves your problem without creating another one.
Flexible Function
Our conveyors are highly suited to repurposing in various industrial environments. Anysize adjustable guide rails can be reconfigured - or added later - for new products and new projects, allowing you to continue to find value from AMT equipment far beyond the original purpose.
Simplified Design
We believe that more is less, and by bringing that philosophy into our conveyor designs, we're able to deliver substantial energy savings, reliable performance, space-efficient construction, and reduced maintenance for our clients.

True Industrial Construction
Our equipment stands up to the demands of a punishing production environment. With heavy-gauge steel, extruded aluminum, and industrial-grade fasteners and components, AMT conveyors are designed for continuous operation with minimal upkeep.

Everything You Need
From A Conveyor System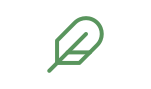 Gentle Product Handling
Avoid scuffs and blemishes with systems that account for every sensitive packaging requirement.
Low Maintenance
Our simplified designs are made for easy, tool-free maintenance and adjustments.
Continuous Operation
Built for 24/7 performance, with as little as two weeks/year of downtime.
Fast Changeovers
Adjustable guide rails can be repositioned with the touch of a button.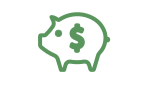 Energy & CO2 Savings
Our highly efficient systems reduce the amount of waste created and energy required for effective performance.
Run Any Shape & Size
No matter what type of product your line needs to run, AMT delivers custom engineered solutions.
Contact Us
Tell us about where you're at, where you need to be, and how we can help you get there.