Custom Engineered for
Any Application
Our state-of-the-art designs aren't just for bottles and beverages. Manufacturing demands have seen our Neck Ring Conveyors deployed across a growing range of applications, from syringes to batteries. Delivering precision, speed and volume for any size and shape of product, AMT has set a new standard for conveyance in the bottling, pharmaceutical, consumer and specialty products industries.

Sequencing Dampers
The last word on high-speed handling of lightweight containers. We solve the problem of steady product flow at any capacity with our patented two-pressure system. When a section of your line starts to fill up, blower speed increases to move accumulated product more quickly. Low pressure is returned when line capacity falls off and product is more widely spaced.

Straight Neck Guides
AMT guide rails are made to a degree of precision that is unmatched in any other conveyor system. Extruded aluminum construction makes it possible to achieve stiffness, straightness and levelness superior to anyone in the industry. Custom engineered to fit any production line.

Engineered Airflow
Our neck air conveyors are the ultimate in efficiency, getting the job done with half the blowers and half the support legs of competitors' designs. Carefully engineered louvres use fluid dynamics principles to deliver precise drive, running your line with fewer moving parts. Internal plenums are free of even the smallest seam or bolt, creating smooth airflow while eliminating accumulation of dirt particles.
Clean Design
We believe in doing more with less. That means less connection points and less moving parts, which in turn means there's less that can go wrong. Reliability aside, AMT's simplified designs allow your line to operate at new levels of efficiency, and also make for easier washdown. Never mass-produced, each of our neck ring air conveyors is custom engineered to fit perfectly into each unique production line.

True Industrial Grade Construction
Our conveyors have literally been the last thing standing when facilities collapsed around them in the wake of earthquakes, tornadoes and snow storms. Built with extruded aluminum and only the most reliable industrial grade fasteners and components, this is equipment that's made for the long haul. Practically every line AMT has built since 1996 is still running today. Many have been relocated and reconfigured numerous times.

Benefits of
AMT Engineering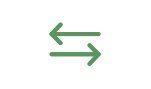 Smooth, Controlled Product Flow
Resulting in fewer jams and damaged bottles.
Run Any Shape & Size
With Anysize positioners & guide rails.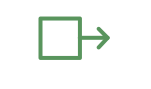 Fast Changeovers
Save & load project settings with the touch of a button.
Quiet Operation
Reduced noise from fewer blowers.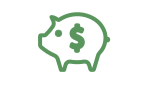 Energy Savings
As low as ⅓ the annual running cost of other conveyors.
Minimal Maintenance
Less than 7 days of total maintenance time per year.
AMT Neck Ring Air Conveyor
Performance Numbers
$6,500
.
Average annual energy savings over existing lines.
84,000
lbs
Average annual CO2 emissions savings over existing lines.
0.05
horsepower per foot
The most energy efficient conveyor available.